This Fairy Tale Romance Collection (constituting 5 different novels) by Melanie Dickerson was overall a sweet and lovely read. The overall target audience is young adults but I believe these medieval romance novels are stories that everyone can easily enjoy.
While there is a slight continuity between the novels, each one can be read as a stand alone novel.
Here's a brief review of each book: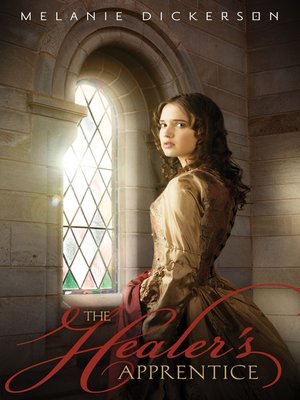 Summary: Rose has been appointed as a healer's apprentice at Hagenheim Castle, and when Lord Hamlin, the future duke, is injured, Rose tends to him. As she works to heal his wound, she begins to fall in love, and wonders if he feels the same. But Lord Hamlin is betrothed to a mysterious young woman in hiding. As Rose's life spins toward confusion, she must take the first steps on a journey to discover her own destiny.
This could very easily be my favorite of the five books. It is loosely based on Sleeping Beauty. The character of Rose, even in her uncertainties about her profession or identity was very easy to relate with. Lord Hamlin, the not-so-out-going, yet terribly caring duke (Mr. Darcy sort of guy, if I may) had my votes from his very first appearance. While Sleeping Beauty is not a fairy tale I like very much due to the protagonists falling in love for absolutely no reason, this novel is much different. Rose and Lord Hamlin slowly develop an admirable friendship in the midst of both their many trials. And despite being based on a fairy tale, this book managed to surprise me in the end. Suspense, mystery, quite a couple of surprises, love, wizardry and add some spiritual warfare and you have yourself a book that is hard to put down.
Summary: Annabel is trapped in indentured servitude to Lord Ranulf, a recluse who is rumored to be both terrifying and beastly. She soon finds he is not beastly after all, and becomes involved in a situation that could place Ranulf's future, and possibly his heart, in her hands.
The Merchant's Daughter appeared to be a mix of two of my favorite classics: Jane Eyre by Charlotte Bronte and North and South by Elizabeth Gaskell. The novel is based on Beauty and the Beast and takes place in England. It starts a little slow but quickly picks up. Annabel's self-centered mother and brothers push her to a life of servitude to the new Lord of the town so as to pay off their debts. And so, having heard terrible things about Lord Ranulf, she finds herself curious and maybe a little scared. A few bad encounters confirms her fears, yet when the Lord repeatedly looks out for her, she starts to wonder at him. She sees beyond what others see as a ghastly outward appearance and gets to really know the Lord. With Annabel's life being in danger, the lord being accused of murder, Annabel herself being a suspect and a scheme against the lord , this book is sure to keep you on the edge of your seat. It's strong lesson to not put so much importance on the outward appearance is a refreshing one.
Summary: Sophie desperately wants to get away from her stepmother's jealousy, and receives her chance when Gabe arrives from Hagenheim Castle, claiming she is betrothed to his older brother, and that he has come to rescue her. Though romance is impossible--she is his brother's future wife, and Gabe himself is betrothed to someone else--the pair flee to the Cottage of the Seven to find help. Before long both must not only protect each other from the dangers around them, they must also protect their hearts.
The novel is a slight continuation of the first one in the Collection. Based off the story of Snow White, this was perhaps my least favorite in the Collection. The story didn't grab my attention so much and that might be due to the fact that compared to the previous novels, I got the impression not much actually happens in the story. But that in itself wasn't very much the issue. The fact that Gabe took off to rescue his brother's betrothed appeared to be irresponsible yet brave at first and one could root for Gabe. But the more I read the story, the less I liked either Gabe or Sophie. The whole thing just seemed very unfair to Gabe's older brother, Valten. And I thought it a shame that when Sophie did finally meet Valten, she failed to make an effort, be polite or even be honest. She'd decided to dislike him even before she met him. Though if Valten had been the one to come rescue her, the story might have been completely different. The part about her father abandoning his castle also appeared pretty irresponsible. I guess for me, the main characters weren't my favorite.
I've heard people tell me this was actually their favorite book from the Collection. So the story itself isn't bad or unbearable. It just wasn't top of the list for me.
The Captive Maiden:
Summary: When Gisela learns the duke's son, Valten--the boy she has daydreamed about for years--is throwing a ball in hopes of finding a wife, she vows to find a way to attend, even if it's only for a taste of a life she'll never have. To her surprise, she catches Valten's eye. Though he is rough around the edges, Gisela finds Valten has completely captured her heart. But other forces are bent on keeping the two from falling further in love, putting Gisela in more danger than she ever imagined.
This Cinderella retelling makes for an enjoyable read. Valten is quite the loveable hero and Gisela's kindness and love of horses is endearing. I skipped through a few paragraphs on the jousting competitions but the all still grabs the attention. Gisela finds herself in a few dangerous situations which could very easily have been avoided and made her appear pretty naive. She and Valten escape (or attempt to) only to be captured again and the sequence quickly becomes repetitive. Despite all of this, I really liked this story and enjoyed it!
Summary: Margaretha has always been a romantic, and hopes her newest suitor, Lord Claybrook, is destined to be her one true love. But then an injured man is brought to Hagenheim Castle, claiming to be an English lord who was attacked by Claybrook and left for dead. And only Margaretha--one of the few who speaks his language--understands the wild story. It is up to her to save her father, Colin, and Hagenheim itself from Claybrook's wicked plot.
Overall all five novels are easy reads I believe most will enjoy - adults and young adults alike.
I received a free copy of this book from

BookLook Bloggers® (Thomas Nelson)

in exchange for an honest review.