So yesterday (Sept. 16th) marked an end and a beginning. Kinda like the end of an adventure and the beginning of a new one. Getting off the plane and immediately taking off some place else. While I don't know where the new adventure will lead, the people I'll cross paths with or the experiences I'll learn from, I can sit back and enjoy the ride. But also, I can share with my fellow adventurers where I've been and what I've learnt.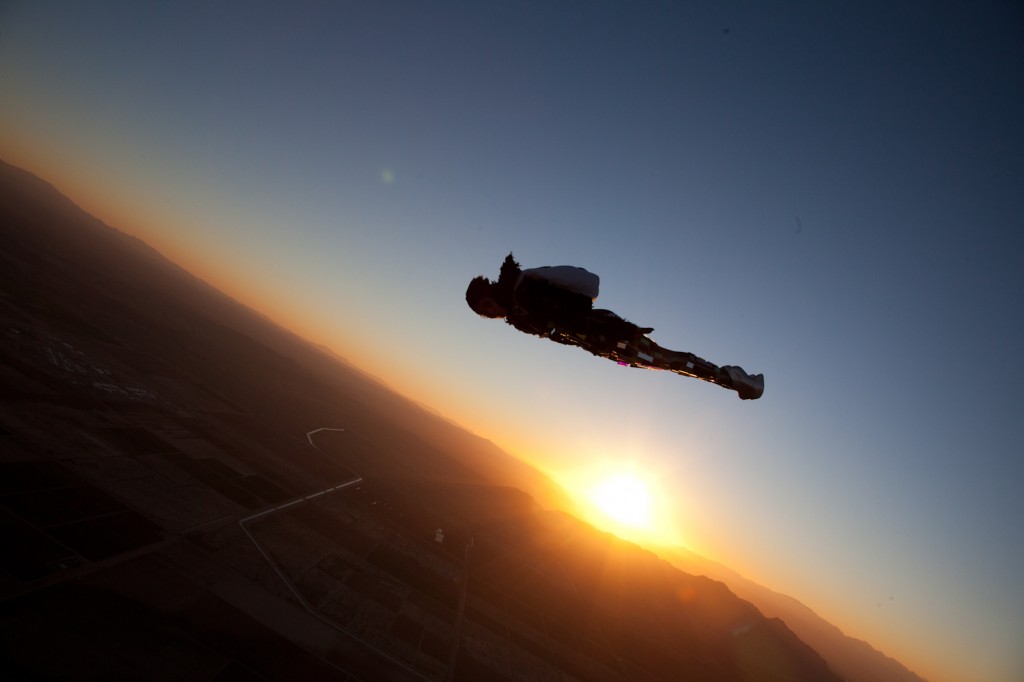 Nope. I did no such thing. At least not in the physical sense. But a lot of my 22 year experience felt like free-falling. I don't exactly remember the day the Lord placed the thought in my mind but I do remember chilling alone in our living room, listening to some of my favourite bands and Royal Tailor's "Freefall" comes on (check it out!). And there, I felt a tug on my heart. There might be nothing to grab a hold of, but trust me, I've got you. So, I free-fell into a lot of things:
On my 22nd birthday, on that same day,
I embarked on what's known as a Master of Laws degree
.
My goodness. Decisions, decisions, decisions. I felt like pulling out my hair. It's safe to say, I wasn't sure what I was doing, if I was making the right choices, whether I was doing it right. But I held on to the One who knows me better than myself.
That same month
I got a job
.
I was apprehensive, nervous, excited...the lot. And I thought, I can actually feel like a proper grown up now with an actual long-term job contract. I was now responsible! Well, for the first month, every time I left work, I vowed to myself I wasn't coming back. But I did. Time and time again. Each day had its own challenge and exhaustion started to creep in. But I learnt a lot from work and the people there. And I was extremely sad to leave the job when I had to give way to my next adventure...
I packed my bags, got on a plane and flew north with a couple suitcases where I made a home-away-from-home for the next six months. This was big, guys. The biggest thing I've free-fallen into so far. This was a thousand adventures wrapped up in one. But an experience I am so very thankful for.
Free-falling meant that in the midst of the crazy, I wasn't in control. And I was forced to look up to and hold on to the One who was.
Sure, I got on a plane and flew up to a world unknown to me but
I had very little figured out. Especially not financially
.
Others refused to go on the same adventure because it was just too expensive. Well, I decided to try anyway. Maybe deep down I wasn't sure whether it would work. But I told myself, if it doesn't, at least I would've tried. I provided a thousand and one documents and sent out a whole lot of emails. A couple of professors wrote recommendation letters but only one made the deadline. Anyway, fast forward. I board my plane. Get to my little studio I immediately fell in love with but come night fall I was in panic mode. What had I done? Give it a week and I'd fallen in love with my new city. But something bugged me bad. Because despite of it all, I still didn't have it figured out financially. I wrote my big sister and big supporter a message asking: "What happens when I run out of money?". She replied telling me 'don't worry. God's got this'.
And He truly had it under control. Seriously, I never once ran out.
Because He did it. He provided.
And after that text message I sent to big Sis, I chose to trust and not to worry.
Free-falling into so many things has taught me a lesson in trust, big time.
I chose on working on my Master's thesis at the beginning of my master's program (we have the choice to do so). This decision meant that while I was on the exchange program abroad taking more courses than someone working on their thesis should, I was also staying up late staring at my laptop screen and trying to make sense of my own words. And with each passing day, the deadline drew nearer. And with each passing day, I was trying to study and complete work relating to my courses. I couldn't even meet with my supervisor back home so I had to be content with emails.
When I can't, He carries me and gets me through. I held on to this truth: I can do all things through Christ who strengthens me. Fast forward again. I made deadline and was sent my grade months later. Can I be honest and say I cried? Why? Because I got the highest grade possible.
Let me also add to His glory, I passed every one of my classes on my exchange.
Anyone who knows me knows I'm a happy glass-is-half-full dreamer writer girl. I spend a lot more time dreaming than I actually spend "doing". My excuse was/is usually, 'I'm too busy'. Well, during my few months away I was hit with the realization that life will always be busy. So the word 'busy' is gradually being thrown out the window. I then decided to spend the second half of my 22nd actually doing. I launched into photography with big Sis, got back to writing, started a movement that God had laid on my heart, started blogging again and...started to travel. And that last one has been pretty amazing.
When you're away from home for half a year, the friends you make become almost like family. I learnt so much from so many different people from every corner of the globe. I loved how brave and adventurous a lot were (shout out to my solo-travellers), I loved the kindness and generosity of so many, I loved the heart some had for God, and with meaningful conversations, I realized that I could be interested in so much more than superheroes and law. Late dinners with a movie, pizza, night walks along the canals, bible studies, biking under the moon, chilling on the terrace of a sweet café, long walks through the forest, almost-sleepovers...that's how meaningful relationships are birth. Oh and then there are the sweet sweet people big Sis and I had the opportunity to chat with on our travels. Each person has a story. And I'm grateful to have heard bits of those stories.
I learn a bit more about myself each year. This year, I got lost, constantly asked for directions, worried if I was on the right bus or train, still wasn't able to learn to read a map (somebody please teach me!!!), talked to myself out loud in my studio (if you live alone and haven't done that...), talked to myself while grocery shopping, sang out loud while biking, realized I could make a pretty good grilled chicken, found I loved handwriting letters and got over my own awkwardness. Oh yeahhh, that last one didn't really happen.
Er....no. Don't get ahead of yourself. Let me explain. When you find yourself in a foreign environment, you inevitably look at things with new eyes because you're seeing it for the first time. You let yourself be awed. You learn to love and appreciate. You could love and appreciate what you've left back home some more or you could love and appreciate your new surroundings. It could even be a mixture of both. I've seen places I've fallen in love with. And then come back home and realize how much I love it. You follow? I believe breaking away from routine even for the slightest, gives us a heart that's ready to appreciate and love.
Every Christian probably knows what I mean. We've all heard the phrase "I want to be closer to God". Well, I'd love to say at 22 I had a regular quiet time schedule and read several chapters everyday without ever missing a day. Truth is, I didn't. I never got that organised. But I love how despite it all, He is constantly faithful, caring and even teaches and corrects us for our own good. I've learnt so much about my God this year, I wouldn't know where to start. Be patient. You're growing and being shaped so celebrate the little victories. While I was away, my big Sis and I did this thing where we sent each other a verse a day and that kept me pretty accountable. Throw in a couple bible studies and people with a heart for God. I know I'm not where I was. There's always room for improvement but I love that He doesn't give up on us. That's our God.
If you managed to read this far, you can now breathe a sigh of relief :)
I'm grateful to be doing life with so many awesome friends and family. My parents are incredible. Big Sis is the bestest. Jesus is my hero. And it's a privilege to have made it this far.